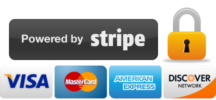 We are sorry. Online registration for this event has closed.
FOR THE FIRST TIME EVER!
WITNESS HISTORY BEING MADE AS THE TOP SUPERSTARS IN THE NORTH BATTLE FOR THE GOLD!
Valhalla Nordic Wrestling Championship – The Promotions of the North will crown a Champion. There will be feirce competition in the ring.
Also: Triple threat match for the SWEDISH HEAVYWEIGHT TITLE between Daniel "BEAST" Atterhagen, KEN MALMSTEEN & J.O HANSEN.
plus MUCH MORE
TIMMY FORCE-STARBUCK (CA/FI)-KING KONG KARHULA (FI) -SALOMON STRID (FI)-STEINBOLT-HARLEY RAGE-DANNY SHARP-VAN WEST-MICHAEL FYNNE (DK)-EMERITUS (DK)-ADRIAN STORM (NO)-KIRA (NO)-SIXT-BEAST-J.O HANSEN-VALENTINE (FI)-KEN MALMSTEEN -VIGGEN-MARCUS OF MAN (UK)-CLIFF PETTERSSON-STANISLAW (PL)-ALEXANDER BÄCK-WONDERBOY
Presenteras av Valhalla Herb Shot, GASP & SWEDISH SUPPLEMENTS!
Doors open 18.00, first match 19.00!